Back in the kitchen today, learning how to make some lovely roll on fragrances with my daughter!! 
We decided to make 10ml roll on fragrances to carry in a bag or pocket.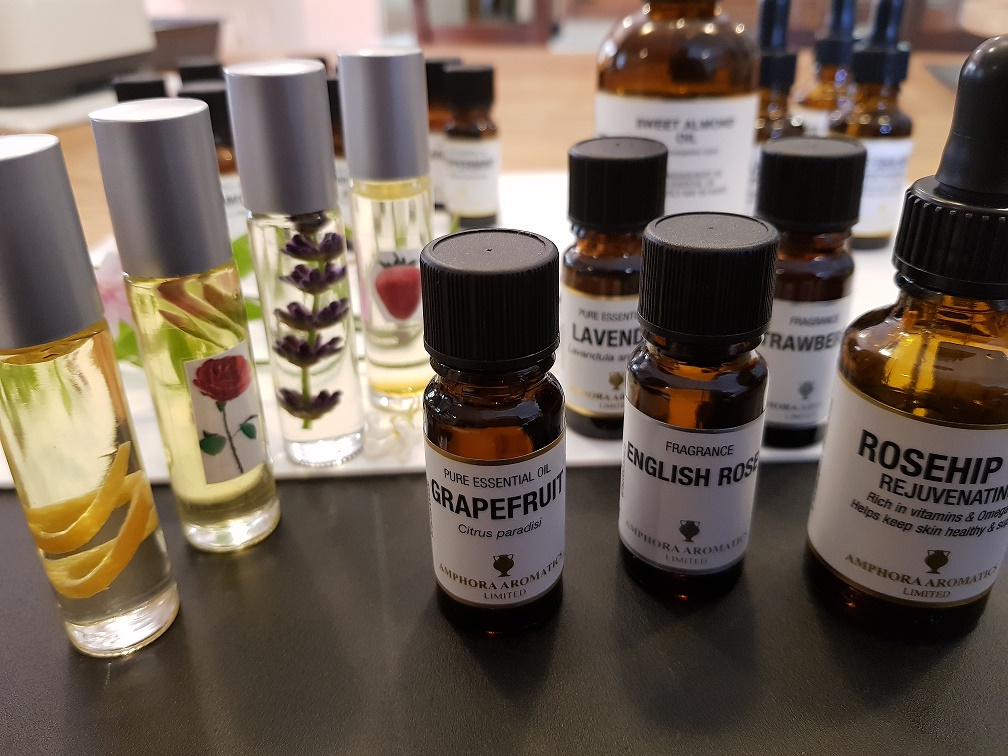 Things we needed:
Essential oils / Fragrances / Carrier oils
For decoration: Flowers / Herbs / Fruit peel
Pipettes / 10ml roll on bottles + roller balls + tops
Cut out pics / Spill mat
Cotton pads if you want to try experimenting with one or more aromas!
Firstly, my daughter chose her fragrance/essential oil:
1) Strawberry
2) English Rose
3) Grapefruit
4) Lavender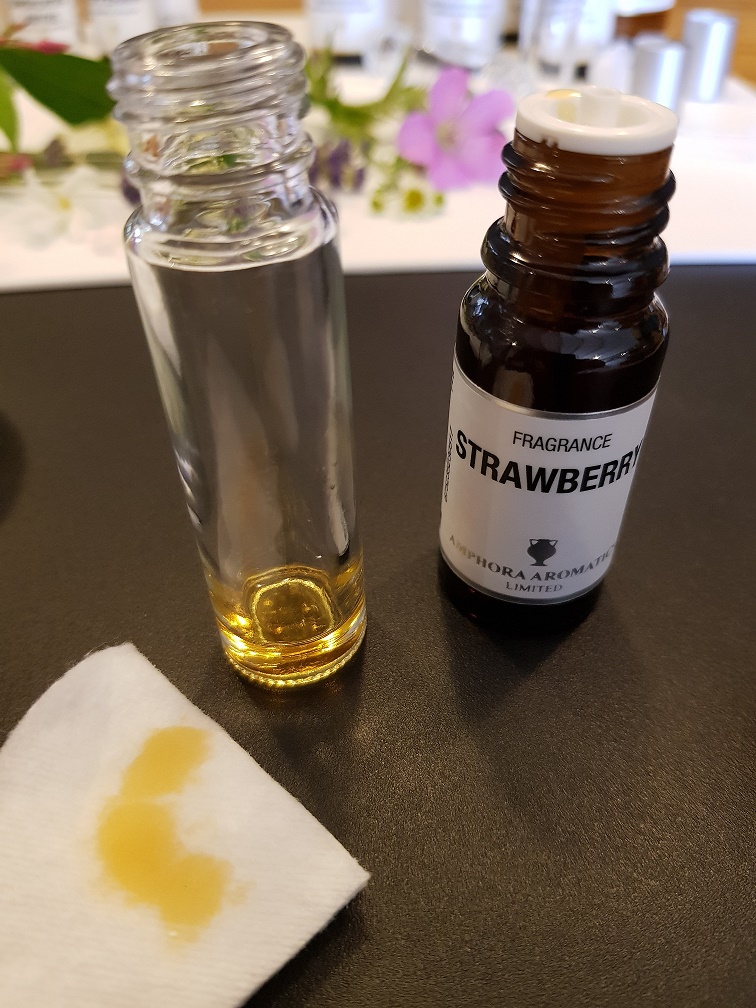 Then we chose the carrier oil:
1) Sweet Almond oil
2) Rosehip oil (to go with English Rose)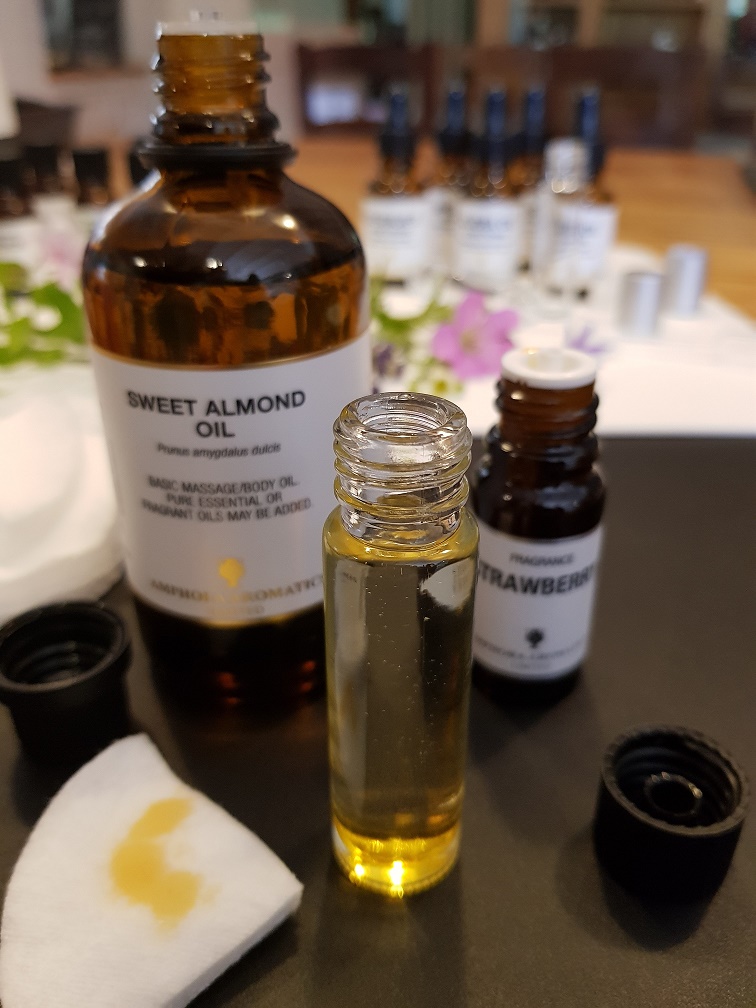 She put a total of 10 drops of one of the essential oils or fragrances into a bottle, poured the carrier oil on top, shook it (with a finger on the top) to mix. Popped in a flower/peel/herb and I put on the roller ball as it's a little awkward. Stick a picture, if you wish, onto the bottle with clear tape to remind you of the fragrance inside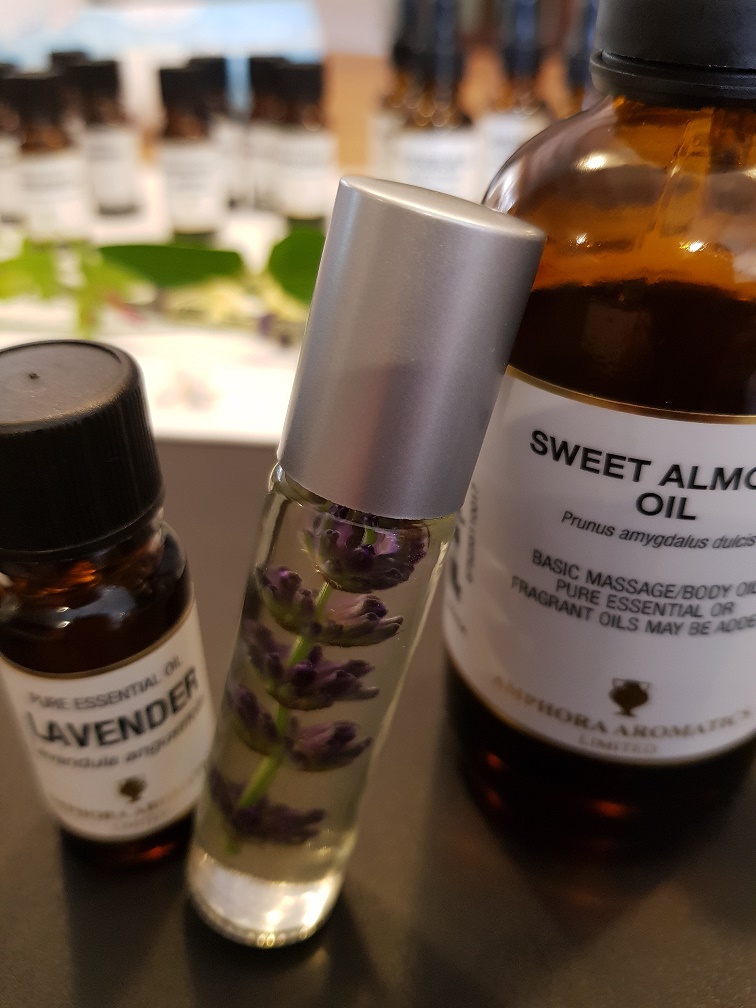 Top on - job done.  Roll it on your wrist and smell your success! 
Please note that Amphora Aromatics Ltd cannot be held responsible for any injury, illness or adverse reaction to any recipes, instructions or advice given. It is the responsibility of the end user to ensure that they have followed the relevant safety protocols and that they are aware of any possible side effects before use. We always advise that a skin patch test is carried out before full usage of any natural product whether purchased from ourselves or elsewhere.