Top 5 Benefits of Lavender Essential Oil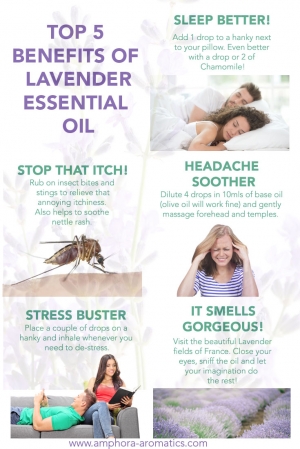 Lavender is the world's most popular essential oil.
This is partly because it's so versatile. Here are the top 5 benefits of this beautiful natural product!
Leave a comment
Make sure you enter all the required information, indicated by an asterisk (*). HTML code is not allowed.