Organic Geranium Water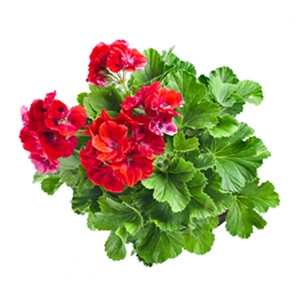 Species: Pelargonium graveolens
Plant Family:
Geraniaceae.
Origins:
Organic Geranium Floral Water - Hydrolate (The water recovered from the distillation process of Pelargonium graveolens.)
Usage & methods of application:
The balancing and toning properties of Geranium are even easier to appreciate along with a beautiful aroma in this fantastic floral water. 
Recommended for skin that is prone to hormonal breakouts and can be mixed with a facial clay to make a mask which draws out impurities. Can also have a positive effect on the circulation of the blood which is a key part of improving the tone of the skin. 
Perfect for use as a skin toner and cleanser - just add to a cotton pad and gently wipe on your face. It's a good makeup remover too. Alternatively it can be added to your bath for a relaxing and soothing soak. Also good for use as a body mist - simply take an empty and thoroughly cleaned spray bottle and decant the water into it. It can be also be used as a fragrant linen spray to freshen your bed sheets etc.
For external use only.
"Last year my skin was suffering from a hormonal imbalance causing outbreaks of spots. Lucy recommended the Geranium Water to use as part of my daily cleansing routine. It immediately reduced the redness of the spots and within a month my skin was noticeably clearer"

by Emily Kidson