Amphora Aromatics Ltd is now and always has been a family company.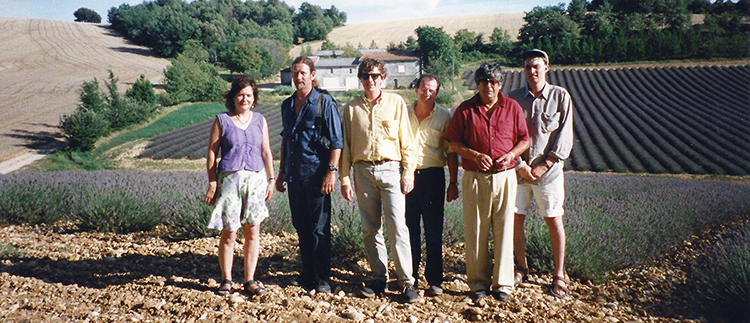 We started in 1984 with a little shop in the world famous Clifton area of Bristol. The shop sold essential oils, herbs, candles and giftware items and a little later we started to develop a small range of Aromatherapy creams. The "Quality Products at Great Prices" ethos of our company which is still in place today was also established in these early days.
The mail order side of our business started in 1986, mainly supplying shops local to Bristol and the surrounding counties.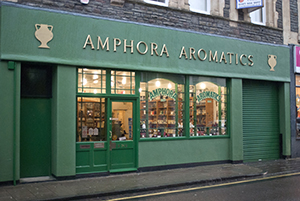 We then moved to bigger premises in 1992, staying in Bristol and opening a new shop on Cotham Hill. This also gave us the benefit of small warehouse facilities at the back of the shop. This enabled us to increase our commitment to the mail order side of the business and also gave us room to develop more of our popular Aromatherapy based products.
Amphora Aromatics became a limited company in 1996 and we purchased more of the building on Cotham Hill as the business grew. More and more products were introduced to our range and the mail order side of things became the largest part of our business.
Our first website was launched in 1999 and this prompted a big increase in the amount of business that came our way. Initially we sold only to Wholesale customers but in 2000 we opened our Retail website. This enabled individual customers to order direct from us. We set the prices very carefully so that our wholesale customers could still undercut us! We are now on our third website as we ensure that our company can compete in the modern world.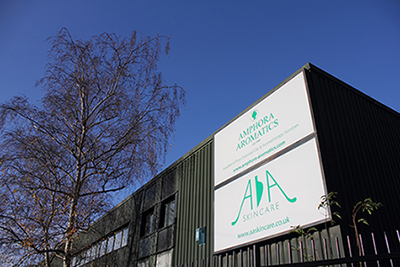 Since then we have concentrated on growing at a sure and steady pace. We have always put our customers and our commitment to quality products at great prices at the heart of our company and this combination has helped us to become one of the major players in our field in the UK.
In 2012 we moved the online, mail order and export side of our business to new premises in Old Market in the heart of Bristol. This has enabled us to operate more efficiently and provide ever higher levels of customer service whilst keeping our costs and therefore prices as low as possible.
Our lovely shop is still going strong on Cotham Hill in Bristol and we are happy to have been able to keep the shop open as a reminder of where we came from as well as offering our local customers a handy place to satisfy their aromatherapy cravings!
Our shop has also become something of a tourist destination. Many of our customers from overseas are students at Bristol University and the University of the West of England and they love coming to see where their favourite products originate from.
As we look to the future we promise to keep providing products that you love at affordable prices and we will endeavour to develop new products to keep you coming back.
We are committed to developing and enhancing our brand so that our wholesale customers can feel fully confident that they will be able to sell our products and our individual customers will always be able to find something to suit their needs.
We'd like to thank you for your custom and interest in our business over the last 30 years and we look forward to the story of Amphora continuing to evolve in the coming years.