Turmeric Essential Oil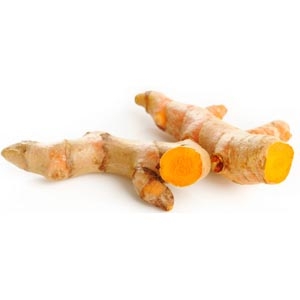 Species: Curcuma Longa
Plant Family:
Zingiberaceae
Origins:
Major produced in South Asian countries which provide appropriate weather and soil conditions for the Turmeric plant to grow.
Properties:
Anti-oxidant, bactericidal, anti-fungal, anti-allergenic, anti-viral, antimicrobial and anti-inflammatory. High in vitamins especially Vitamin C.
Usage & methods of application:
When diluted in a carrier oil for massage or a cream or lotion and exposed to direct sunlight, Turmeric has a strong anti-bacterial action due to a substance called curcumin ( a stronger anti-oxidant than vitamin E) and can be beneficial for acne prone skin.
When diluted and applied topically, Turmeric essential oil has powerful anti-inflammatory properties that active protective transcriptase factors (NRF2), these are said to provide the skin with incredible benefits such as increased radiance, reduction in the appearance of fine lines and wrinkles and decreased pore size.
A strong relaxant and balancer, Turmeric is also used in perfume especially fragrances with an Oriental influence.
Known to be effective when used in massage for treatment of muscular pain and inflammation.
Blends well with:
You might find Turmeric blends especially well with Ginger, Ylang Ylang, Clary Sage and Frankincense.