Rose Otto Steam Distilled Essential Oil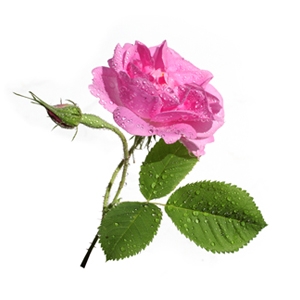 Species: Rosa damascena
Origins:
Thought to originate from the Orient, now mainly cultivated in Bulgaria, France and Turkey.
Extraction:
Obtained by steam distillation of the petals of the flower.
Properties:
Antidepressant, antiseptic, antispasmodic, antiviral, aphrodisiac, astringent, bactericidal, emmenagogue, haemostatic, hepatic, laxative, nervous system sedative, stomachic and tonic for the heart, liver, stomach and uterus.
Usage & methods of application:
An uplifting oil, Rose Otto is often blended with a carrier oil and/or other essential oils for massage to help alleviate stress, nervous tension, depression, grief, baby blues, problems associated with allergies and headaches or migraine. It may also be used as a skin treatment, especially for mature, dry or sensitive skin - it's often added to a base cream or lotion for these purposes too. Additionally it's used to treat broken capillaries, redness of the skin and inflammations. It's an astringent oil which makes it a great general tonic for the skin. 
When burned or vaporised it's again mainly used as an uplifting oil and is particularly recommended in times of grief, to calm anger and lift depression. It can help to calm an overly busy mind and may also be used to alleviate respiratory problems too.
Blends well with:
You may find that Rose Otto blends especially well with Geranium, Palmarosa, Clove, Jasmin, Patchouli, Mimosa, Lavender, Benzoin and Chamomile.