Jasmin Water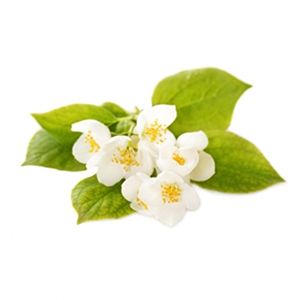 Species: Jasminum officinale
Origins:
Jasmin Water - Hydrosol (the essential oil of Jasminum officinale dissolved in water). 
Usage & methods of application:
The "King of Oils" has been turned into this beautiful flower water to make it even easier to benefit from the wonderful aroma and the toning, relaxing and soothing properties of this amazing essential oil. 
A soothing water that is great for calming easily irritated skin. It has a relatively strong aroma compared to other floral waters and so is the perfect ingredient for a scented body spray. 
Perfect for use as a skin toner and cleanser - just add to a cotton pad and gently wipe on your face. It's a good makeup remover too. Alternatively it can be added to your bath for a relaxing and soothing soak. Also good for use as a body mist - simply take an empty and thoroughly cleaned spray bottle and decant the water into it. It can be also be used as a fragrant linen spray to freshen your bed sheets etc. 
For external use only.