Angelica Root Essential Oil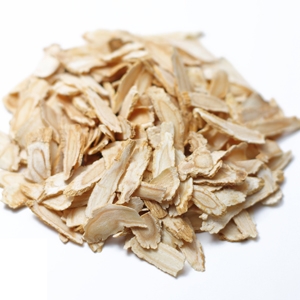 Species: Angelica archangelica
Plant Family:
Umbelliferae
Origins:
This strain of Angelica Root is thought to have originated in Syria before spreading north and becoming naturalised in cooler climates such as Scotland, Lapland and Iceland.
Extraction:
The essential oil is obtained by steam distillation of the root of the plant.
Properties:
Antitussive, bitter, carminative, diaphoretic/sudorific, emmenagogue, expectorant, nervine, stimulant, stomachic & tonic.
Usage & methods of application:
When blended for massage Angelica Root Oil is used in blends aimed at relaxing and calming the recipient and also to help with recuperation after a long illness or serious operation. It's regarded as a fortifying oil for both the body and mind. It can also be used to calm flatulence, gastritis and the symptoms of stomach ulcers - it's diluted in a carrier oil and then massaged into the abdomen and lower torso area. 
Angelica Root Oil is a mild expectorant and has gentle anti-infectious properties so it's regarded as a good oil to burn or vaporise to help with various bronchial problems such as asthma, bronchitis as well as viruses like flu, the common cold and problems with the sinuses. It's also burned or vaporised to revitalise and reinvigorate the spirit.
Blends well with:
It has an aroma which some people love and some dislike so is normally blended with other oils. You may find that Angelica Root blends especially well with Geranium, Grapefruit, Chamomile, Basil, Lemon, Lavender and Mandarin.