Sandalwood Australian Essential Oil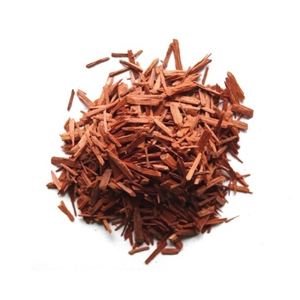 Species: Santalum spicatum
Plant Family:
Santalum (spicatum).
Origins:
Native to Australia.
Extraction:
The oil is obtained by steam distillation of the wood.
Properties:
Antiseptic, antispasmodic, aphrodisiac, astringent, bactericidal, carminative, decongestant, diuretic, emollient, expectorant, fungicidal, insecticidal, sedative and tonic.
Usage & methods of application:
In massage blends Sandalwood is often used in the treatment of cracked and chapped skin, nervous tension, bronchial issues, stress and to encourage relaxation. In skincare it's used to treat acne, dry skin, greasy skin, shaving rash and as a moisturiser. 
When burned or vaporised it's commonly used to create a relaxing, calming and soothing atmosphere. Often found in burning blends for meditation.
Blends well with:
You may find that Sandalwood Australian blends especially well with Bergamot, Black Pepper, Geranium, Lavender, Myrrh, Rose, Vetivert and Ylang-Ylang.