Apricot Kernel Oil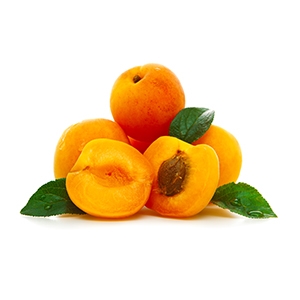 Species: Prunus armeniaca
Origins:
The origin of the Apricot tree is unclear. Some claim it's native to Armenia, others say China or India. Now found worldwide in countries with a suitable climate.
Extraction:
The oil is expressed from the kernel of the Apricot fruit.
Usage & methods of application:
Apricot kernel is a very popular oil for massage. It's great to use on it's own but even better when used as a base oil for blending with essential oils. Apricot kernel oil contains antioxidants, minerals, vitamins A, B1, B2, B6, B17 and E. It also has Omega 3, 6 and 9 essential fatty acids. It is readily absorbed by the skin thanks to it's light texture and is especially recommended for mature, dry or sensitive skins.
A highly nourishing and moisturising oil, it's very similar to Sweet Almond and is used instead of that oil on people who suffer from nut allergies.
Organic version also available. 
Blends well with:
Perfect for use with any essential oil which is suitable for use on the skin. Dilution rates vary between different essential oil so you should always check the guidelines for each oil before use.  
Additionally it may be included in blends with other more expensive carrier or vegetable oils to lessen the cost of using them.